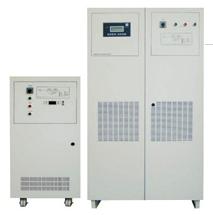 Numeric UPS
January 25, 2014
Category:UPS
Numeric is a Market leader
Numeric is the undisputed Number 1 Indian UPS Manufacturer, with over 13% market share . A reliable power solutions partner for the entire spectrum of user -segments, Numeric provides protection with power continuity at its best, to ensure maximum uptime for all critical equipment by means of world-class power conditioning products.
Numeric's pre-eminent position
Several key factors have contributed to Numeric's eminence as a Market leader.
    Numeric is a single largest source for a wide range of power conditioning solutions, powered by latest technology

    Numeric products embody state-of-the-art technology

    Numeric products are constantly upgraded to be in sync with market needs and technological advances

    Numeric products conform to International Standards – UL /CE and RoHS compliance
Manufacturing Units / Plants
Integrated manufacturing facilities are of paramount importance to maintain
quality standards and retain customer confidence. In full recognition of this
axiom, Numeric has established eight state-of-the-art, world – class
manufacturing units – all equipped with adequate and superior manpower and
machinery, and strategically located across India.
Ranges :
In off line : sine wave ups 500va to 10kva
In Online UPS : 1kva to 100 KVa